This page was last updated on: 28/7/2012
This site is maintained by John and Audrey Gill

All information on this site is the copyright of Fishburn Band and must not be reproduced in any form without our express permission

FISHBURN FANTASY FOOTBALL LEAGUE ~

Are you a football fanatic?  If so, you are in the right place!

The members of Fishburn Band have been very actively involved in the week-in week-out goings on of the premiership by virtue of the

Based on the actual Results, Scorers, Assists, Clean Sheets and Goals conceded by our leading teams, we all attempt to be crowned Fantasy League Champions, League Series Winners, FA Cup Winners,

and Manager of the month throughout the season.

The season commences by the holding of a Fantasy League Auction usually held in the Fishburn Club or Bandroom during which a great deal of bidding, drinking, banter, kidology, arguing and bluffing occurs!

The Fantasy League teams are each allowed  a budget of £50M to bid for up to 18 players, with a limit of 2 players from any one Premiership team.

Once the season commences, each Manager can change their players relegating 7 players from the squad of 18 to the Substitutes bench.

Each month a transfer day is organised to allow Managers to bid for  new Players in place of their existing 'Donkeys'.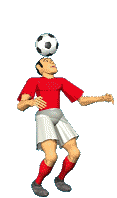 Visit our Fantasy Football League Website

Season    2011 ~ 2012

Season    2010 ~ 2011

Season    2009 ~ 2010

Season    2008 ~ 2009

Season    2007 ~ 2008

Season    2006 ~ 2007

Season    2005 ~ 2006

Season    2004 ~ 2005

Season    2003 ~ 2004

Season    2002 ~ 2003

Season    2001 ~ 2002

Season    2000 ~ 2001

Season    1999 ~ 2000

Season    1998 ~ 1999

Season    1997 ~ 1998

Season    1996 ~ 1997

Not the 2 Ronnies

St Magners

It's Reina Men

Broadway Breezers

Die Hards Trilogy

Silent But Deadly

Bari Town

Seymour Butts

Double Trouble + 1

Blacksedge Utd

Blacksedge Utd

Bari Town

Pervy Peckers

FTM

AJAKS

Bari Town





Favourite Teams of our Band Members, click on the logo's to access the sites ~



~ Football Website Links ~


Neil Simpson and Ronnie Bannister

Audrey Gill and Jayne Bateman

John & Kieran Gill

Audrey Gill and Jayne Bateman

John, Mal & Kieran Gill

John, Mal & Kieran Gill

Neil Parkin

John, Mal & Kieran Gill

John, Mal & Kieran Gill

Ronnie Bannister


Ronnie Bannister

Neil Parkin

Paul Kerry/Clive Parker

Paul Tallentire

John Gill

Neil Parkin