Fishburn Band
has a policy of inviting first class Players to apply to join this exciting, progressive and ambitious Championship Section Brass Band at any time and in any position to help to ensure the ongoing improvement in playing and performance standards of the Band.
In addition, the following positions are currently being made openly available due to individuals' studies, work commitments, resignations and changes in personal circumstances:

Sorry, we don't have any current vacancies, but please contact us if you are interested in coming along for a blow!

Why not give us a call to arrange for you to come along to a rehearsal with the Band.

All applications to Fishburn Band will be dealt with respectfully and in strictest confidence.

Interested parties who wish to apply for a position in the Band should contact the following:

This page was last updated on: 19/2/2015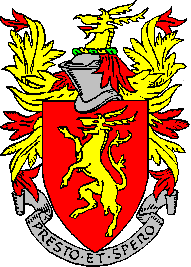 This site is maintained by John and Audrey Gill

All information on this site is the copyright of Fishburn Band and must not be reproduced in any form without our express permission